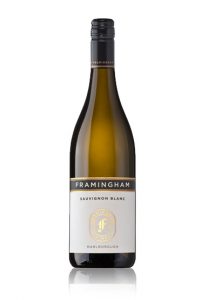 Region: Marlborough
Nature: White
Grape: Sauvignon Blanc
Aroma: Fragrant aroma reminiscent of nettle, currant, sweet passion fruit and dried herbs with some underlying mineral notes.
Body & Taste: A full complex spectrum of flavours from herbal notes through to ripe tropical fruit salad, including tangy grapefruit, blackcurrant, passion fruit, capsicum and tomato leaf. Good fruit sweetness and soft texture are supported by firm but balanced acidity which refreshes and promotes a long, stony
Mineral finish.
Suggested Food Pairing: Excellent aperitif or seafood wine. Goes well with pasta in pesto sauce and even Thai food.