Article from  Food Hospitality World magazine by Sommelier Nikhil Agarwal.
To even write an article with this heading gives you some indication just how far we have come in such a short period of time. I am and have been an ardent supporter of the Indian wine industry for many years now having started my own journey almost 15 years ago with Sula Vineyards. Before I left I was in charge of Sula's export market so I have been watching Indian wines grow overseas for sometime.
For anyone paying attention, the revolution-taking place in the wine industry is visible for all to see. To fairly summarize what's happening with Indian wine internationally we first must first look at what's happening with the industry domestically.
Things are not the same as when I joined the industry 15 years ago. At that time there were only three relevant wineries  – Sula, Indage and Grovers. Three wineries do not make a market; as I remember Rajeev Samant stating that for the industry to grow we need to have more wineries with a focus on quality.
In the last seven odd years there has been a push on quality of wine due to many reasons. More wineries have been set up and therefore there is more competition. We now have a more aware consumer base that is getting to be more confident in judging a good wine from a bad one with conviction. They may not be aficionados or wine enthusiasts but are sure of what their likes or dislikes are without thinking that it's them and not the wine which is the issue.
It's only natural that quality a once abandoned virtue by now unsurprisingly defunct wineries is the buzz word of the handful of wineries looking to change things around.
Producers like Vallonne, a small winery with a mighty heart and an uncompromising stance of quality and Fratelli, with its deep pockets, business acumen and more importantly an understanding of wine making through its Italian partnership have created an array of quality wines in the midst of nowhere.
These wineries are now not only vying for consumer attention domestically but are aggressively looking at the international market.  This is an interesting time for Indian wine.
All Things Nice hosted a dinner in Hong Kong with Eddie Mcdougal who I met when Discovery Travel & Living filmed the Indian leg of The Flying Wine Maker. The feedback I got both before and after the dinner was astonishing. Before the guests tasted the wine they confided in me that there were curious but had absolutely no expectations that Indian wine was just as much as a puzzle to them as India was.
But when the wines were served they could not believe it. The wines from Grovers, Sula, Fratelli, Charosa, Myra and Vallonne were all appreciated so much that two of the wineries found themselves on their way into the markets of Hong Kong and China through an importer who attended the dinner.
The fact is that India is making good wine but we haven't managed to make an industry of it as yet. Indian wine requires itself to make giant strides in the international market to be distinguished as a category. Yes Sula, Grovers and now Fratelli continue to increase their presence internationally but lots more needs to be done. More wineries need to be out there creating Brand India.
So while those in the know have looked at India's burgeoning wine market and understand its quality levels, the everyday wine consumer internationally has little knowledge that India even makes wine. Within the trade internationally there is a buzz that is beginning to develop. For example I have been invited to Shanghai to speak about the Indian wine industry at SIAL in May 2015, while Fratelli has been chosen as a showcase project at Hannover Messe 2015 with their wines being the official wine at the Indian pavilion. Recently Rajeev Samant spoke at the Masters of Wine symposium. It takes time to build a brand and as you can see, the efforts are on.
You also don't need to have the wines available internationally to understand what foreign palates prefer.  The number of people from all over the world coming to cities like Mumbai, Delhi/Gurgaon and Bangalore gives us enough of a pool to understand whether we measures up and the answer is yes because even our own Indian consumers who swear by the imported stuff wouldn't necessarily be able to tell the difference between an Indian and imported in a blind tasting.
For an industry that did not exist more than 20 years ago to where we are today, the journey is quite impressive.  There is yet a long way to go and perhaps we should take this question up again in the next 5 years.  Perhaps we can be bolder and aggressive in our international approach collectively to get the ball rolling faster.
One thing is for sure, either we need to have one or two wineries that come up with break though quality that gets the worlds attention  (like what Yamazaki has done for the Japanese whisky profile) or we need to raise the game collectively through all relevant Indian wineries. Indian wineries are adding awards left right and centre at global wine competitions and since wine enthusiasts tend to be inclined on discovering new wines and new regions I predict that Indian wine will slowly seep into international consumer mindsets as time goes on as long as we play our cards right.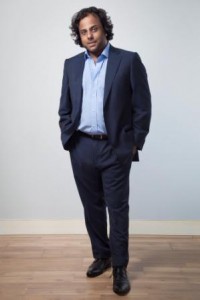 All Things Nice has been conceptualized by Nikhil Agarwal, a trained Sommelier who received his degree in London. Nikhil won the Wine Australia scholarship in 2012 and in 2013 Wine Australia made him their A+ Wine Educator in India. He launched the first ever Indian Wine Consumers Choice Awards in 2012 and The All Things Nice Wine Week 2013. He was the Project Director of the Sommelier India Wine Competition, chaired by Steven Spurrier in 2009 &the  Indian Wine and Spirits Challenge in 2010. Prior to setting up All Things Nice, Nikhil launched the import division of Sula Vineyards, India's most recognized wine brand. He has worked with LVMH, and was responsible for trade marketing at Diageo. Nikhil has been in the wine business for over 16 years and has hosted over 2000 wine events, festivals and training sessions over the last few years.
Nikhil is the Chief Advisor to Myra Vineyards which started in 2012. The operation involved extensive research, winery setup, bottling and branding, recruitment, marketing and distribution.
Nikhil has lent his written expertise to eminent publications like BBC Good Food, GQ,  Times of India, HT,  Femina, Elle, Mans World and Conde Nast Traveller, among others. The reputed Fortune India, Grazia, Man's World, Blackbook Millionaire Asia, Time Out, The Entrepreneur & Bombay Times have also featured him.
He has been featured on TV channels such as NDTV Profit, Times Now, Bloomberg TV  and ET Now. CNBC did a feature on Nikhil as part of the show 'Young Turks' and the Discovery Channel featured him in the show The Flying Wine Maker in 2015. He was voted as India's TOP 10 Movers & Shakers in Verve magazine in June 2014. Nikhil has been invited by Trade organizations from around the world like International Wine and Spirits Show in Hong Kong, SIAL, ProWein, etc to speak about the Indian wine industry for international exhibitors and buyers.
Nikhil has been invited to address international exhibitors on the growing Indian Wine Market and the unique Indian wine consumer at the Wine Innovation Forum at SIAL China 2015, one of the biggest food and beverage shows in Asia.
Nikhil has been appointed as the program director of  the Wines of India.