WHAT WE DO

Conceptualized by Sommelier Nikhil Agarwal, All Things Nice is India's leading luxury, wine and spirits Marketing and Consulting Agency.
With a reputation that precedes us, we now work with large corporates in the financial and luxury sector in their client engagement and client acquisition activities by putting together innovative events for our clients. We have a fantastic SHNI connect pan India giving our luxury clients in the real estate, automobile, jewelry and other lifestyle brands unparalleled access to their target audience.
All Things Nice works with leading global wine and spirit companies to promote brands available in India or looking to enter the Indian market. We are also involved in setting up new wineries - from land acquisition, building winery, vineyards, wine making to sales, marketing and distribution process we cover it all.
We offer consultancy to India's best restaurants, hotels, retail chains and airlines and Indian and international brands in the luxury food and drink sector.
We curate bespoke culinary experiences by flying in celebrity chefs, winemakers and brand ambassadors of wineries and distilleries from all over the world.
All Things Nice has pioneered The Indian Wine Consumer's Choice Awards/Celebrating India's Finest as well as Wine Week – two of the largest event properties that propel wine culture in India to new heights in addition to spectacular event concepts like Malt Week, Tour de Cognac, Submit and Twisted Decadence.
Nikhil Agarwal is a trained Sommelier, writer, editor and an international wine and spirits judge (Decanter, Frankfurt Intl Wine Trophy, Diageo World Class and more) who received his degree in London is the brainchild behind All Things Nice.
Nikhil was one amongst five contenders short-listed by the International Wine and Spirit Competition in London (IWSC), for The Julian Brind Award for Outstanding Achievement in the Wine and Spirits Industry from contenders from 90 countries. The ultra luxury BlackBook magazine has listed Nikhil Agarwal as one of their TOP 100 – Indian Luxury's Most Influential.
Nikhil lends his written expertise to eminent publications, has been covered by most publications and has been featured on TV channels such as NDTV Profit, Times Now, Bloomberg TV and ET Now. CNBC did a feature on Nikhil as part of the show 'Young Turks' in 2013. Currently.
TLC features Nikhil in the show The Flying Wine Maker. Nikhil was voted as India's TOP 10 Movers & Shakers in Verve magazine in June 2014. He is a judge on the Living Foodz Epicurean Guild Awards and Power List Awards.
Nikhil won the Wine Australia scholarship and Wine Australia made him their A+ Wine Educator in India and he was the Project Director of the Sommelier India Wine Competition, chaired by Steven Spurrier & the Indian Wine and Spirits Challenge.
Nikhil has been in the wine, spirits and luxury business for over 19 years, working with companies such as Sula Vineyards, LVMH and Diageo. He was appointed as Program Director of the Wines Of India Program, an industry initiative. He has conceptualized path breaking event properties like Wine Week, Cognac Week, Malt Week and the Indian Wine Consumer's Choice Awards.
Nikhil has been invited by Trade organizations and exhibitions from around the world to speak about the Indian wine and spirits industry and is considered a thought leader and major influencer in India's wine and spirits story.
We now have a subscriber base of over 275,000+ people who love wine, spirits and gourmet food amongst among which 10,600+ people have been classified as Super HNI Members and over 35,000 people as active HNI subscribers.
As part of our progression, we now curate top end international culinary and drink travel experiences and also offer Fine Wine Collection Services to the discerning Indian consumer through partnerships with leading companies in London and Bordeaux.
Previews on the kind of events we do, our media presence, testimonials and our client list here.
OUR SERVICES
FOR RESTAURANTS, BARS, HOTEL CHAINS, MODERN RETAIL STORES & AIRLINES
Our vast work experience with the top names in these fields aids in adding just that extra bit of finesse that every establishment should have.
MENU ENGINEERING - We customise wine and spirit lists to suit your cuisine, offering your customers a wide range to choose from thereby impressing them with your selection and enhancing their experience!
STAFF TRAINING - Enable your staff to go from being servers to subtle sales executives to boost your beverage sales. We provide your staff with expertise on wine and food pairings and also on spirits, cheese and charcuterie.
RESTAURANT SHOWCASE - If you've got a great restaurant or bar with super quality standards - why not showcase it to people who love their food and drink? Our members follow our events wherever we go, we only choose the best!
BEVERAGE PROGRAM - We create customised, fun events at some of the city's top restaurants to boost beverage sales.
FOR CORPORATES
BRAND LAUNCHES – Step away from the conventional route, launch your brand amidst a fine wine or single malt appreciation session, it's not only different but sets a great vibe for any launch!
CLIENT ENGAGEMENT PROGRAMS – Keep it interesting for your customers, treat them with all things nice and they are sure to remain loyal. We organise innovative programs for companies to engage with their top clients. Treat your finest, only with the finest.
CLIENT ACQUISITION PROGRAMS - We have a large network of very refined members that absolutely trust our tastes. Get introduced to this target audience and increase your business prospects.
EMPLOYEE ENGAGEMENT – Make it fun for your employees, treat them to a wine, beer, single malt appreciation class. We even do teas and coffee; it's always refreshing to expand minds to new things!
CORPORATE GIFTING - Our All Things Nice hampers are classy and elegant with the finest cheese, chocolate, cognac or wine and cigars.
CUSTOMISED WINE LABELS – Choose the finest wine and get a personalised message on the wine label. It makes for a classy, innovative gift.
GLOBAL WINE & SPIRIT COMPANIES
Are you looking to break into the Indian market?
For international wine and spirit brands that are looking to enter the burgeoning Indian market, we provide consultancy and market intelligence that will help you navigate the intricate system.
We have partnered with one of the largest importers in India to facilitate easy processes for distribution, warehousing and paperwork.
We have direct access to key purchase managers from relevant restaurants, hotel chains and modern retail stores.
We can create decadent experiences for consumers that highlight your brands.
We also have the expertise for new winery setups right from choosing the right soils to the wine making to marketing and finally sales and distribution.
We also organized Wine Festivals with live bands, great food and a grand carnival like atmosphere.
CONSUMERS
We started All Things Nice with the aim of extending our passion by getting people to love what they eat and drink, as much as we do. We now have a growing community of people who absolutely love their food and drink.
FINE DINING EVENTS – The All Things Nice Shine Nights are much in demand. We take you only to the city's very best restaurants; we pair the meal with fantastic wines or spirits. We get the chefs to come up with outstanding-and-not-on-the-menu 4 to 10 course dinners. All this only so that you can really experience fine dining.
CONSUMER TRAINING – We realised that everyone wants to learn something new and fun so our wine, beer, cognac and whiskey tastings were born. We teach and have fun and meet tons of new people.
PRIVATE TASTINGS – Throwing a party? Kick start it with an appreciation class for single malts, cognac or wine. It' s quick, interesting and stimulates the party mood for sure! We come with our own wines or spirits, glasses and staff while you sit back and impress your friends! We do this at your home or at top end venues.
VINEYARD TRIPS -  We are in touch with most of the vineyards and can organise Indian as well as international vineyard trips for groups who wish to learn while being surrounded by true beauty.      
ART & EXHIBITIONS – We support All Things Nice and so our members are frequently exposed to the trendiest art shows, photography exhibitions and trade shows.
FINE WINE INVESTMENTS
Yes, we do Fine Wine Investments too!
As part of our progression, we have now expanded to offer Fine Wine Investment services to the discerning Indian consumer. To facilitate and amplify this arm of our portfolio, we have partnered with London based experts Amphora Portfolio Management; the leading fine wine investment analysis and management firm.
Take a look at our brochure here.
LUXURY REALTY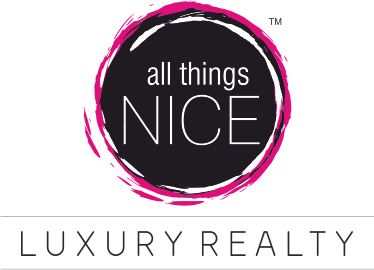 Our penchant for all things nice led us further into the world of luxury living and we became the natural partners for realty giant, Knight Frank. We now have access to premium residences and commercial spaces across the world. Our role in luxury realty is simple - we have our pulse on the hottest premium spaces not just in India but worldwide, which we will be more than thrilled to introduce to our members while Knight Frank handles the finer details.
Look out for our clandestine realty showcases under The All Things Nice Luxury Realty umbrella and you may just land yourself your perfect home or office, at a steal. Email to inquire at luxuryrealty@allthingsnice.in
EDUCATION
We think the best way to learn about wines is to try all of them! But we also offer educational programs for learning wine in theory.
If you own a restaurant or hotel, ensure that you educate your staff on wine brands, right pronunciation and information on tasting notes and more. Your wait staff are your best salesmen so grow your own business by offering them a chance to learn wines through us.
If you simply want to learn the mysteries of wine, we have informal sessions that combine education and learning and can even do this within the space of your home, if you choose.
MEDIA
We only drink the finest, eat the rarest and travel the roads that lead to indulgent experiences. So we make for great content for your publication.
Nikhil Agarwal writes some pretty straight up articles on wine and spirits and can be your columnist for an added spin on the month's issue.