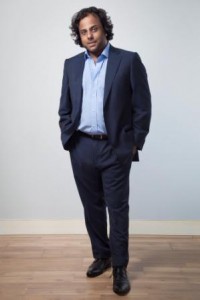 All Things Nice has been conceptualized by Nikhil Agarwal, a trained Sommelier who received his degree in London. Nikhil won the Wine Australia scholarship in 2012 and in 2013 Wine Australia made him their A+ Wine Educator in India. He launched the first ever Indian Wine Consumers Choice Awards in 2012 and The All Things Nice Wine Week 2013. He was the Project Director of the Sommelier India Wine Competition, chaired by Steven Spurrier in 2009 &the  Indian Wine and Spirits Challenge in 2010. Prior to setting up All Things Nice, Nikhil launched the import division of Sula Vineyards, India's most recognized wine brand. He has worked with LVMH, and was responsible for trade marketing at Diageo. Nikhil has been in the wine business for over 16 years and has hosted over 2000 wine events, festivals and training sessions over the last few years.
Nikhil is the Chief Advisor to Myra Vineyards which started in 2012. The operation involved extensive research, winery setup, bottling and branding, recruitment, marketing and distribution.
Nikhil has lent his written expertise to eminent publications like BBC Good Food, GQ,  Times of India, HT,  Femina, Elle, Mans World and Conde Nast Traveller, among others. The reputed Fortune India, Grazia, Man's World, Blackbook Millionaire Asia, Time Out, The Entrepreneur & Bombay Times have also featured him.
He has been featured on TV channels such as NDTV Profit, Times Now, Bloomberg TV  and ET Now. CNBC did a feature on Nikhil as part of the show 'Young Turks' and the Discovery Channel featured him in the show The Flying Wine Maker in 2015. He was voted as India's TOP 10 Movers & Shakers in Verve magazine in June 2014. Nikhil has been invited by Trade organizations from around the world like International Wine and Spirits Show in Hong Kong, SIAL, ProWein, etc to speak about the Indian wine industry for international exhibitors and buyers.
Nikhil has been invited to address international exhibitors on the growing Indian Wine Market and the unique Indian wine consumer at the Wine Innovation Forum at SIAL China 2015, one of the biggest food and beverage shows in Asia.
Nikhil has been appointed as the program director of  the Wines of India.