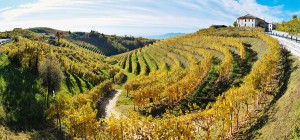 Prosecco experts claim that shortage is upon us and this lovely summer bubbly may not flow quite as freely this year. High demand and unexpected weather conditions have resulted in limited production of Italy's most popular sparkling wine, a brand in itself.
Last year's harvest was very poor, and down by up to 50% in some parts, so there is a very real possibility of a global shortage," Robert Cremonese, export manager of Bisol, said in an interview with the trade publication The Drinks Business.
"We'll find out how big the problem is in August when the brokers release their stock. At the moment we don't know how much Prosecco they're holding on to." Cremonese added.
Another reason for this shortage is that global demand for Prosecco has risen sharply over the last several years while supply is still limited. In 2014, Prosecco DOC sales increased by 27%, according to the Italian news organization Italy24. Wine. Wine consumers over the world consider Prosecco as a less expensive, easier to drink alternative to Champagne. It has whizzed past its French rival as the best – selling sparkling in 2014.