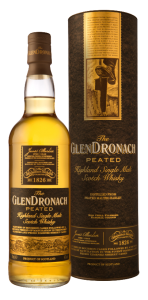 APPEARANCE: Vivid harvest gold.
NOSE: A delightful aroma of ripe gooseberries dusted with cinnamon sugar combines with a contrasting crisp citrus twist. The delicate peat influence gives a smouldering charred wood character filled with freshly ground barley and hints of vanilla toffee.
PALATE: Vibrant oak spices and floral heather honey develop to rosehips and barley sugars, all warmed by a touch of white pepper. Subtle peat notes complement the palate by giving a delicate depth and dryness of glowing campfire embers.
CONCLUSION: A unique marriage of crisp fruit and barley-laden Highland characteristics surrounded by gentle peat smoke, intriguingly reminiscent of heather burning in the distant glens.