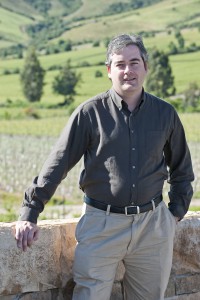 Montes have been a great ambassador for Chile, and a benchmark for many new Chilean wineries. This month we get into conversation with Dennis Murray of this iconic Chilean brand.
Your wines have been selling in India for some time now. Tell us how the Indian wine market has changed from your perspective?
With Indians having travelled and studied abroad they now embrace wine even more as they have seen its importance to their colleagues in other countries. I think Indians are much more knowledgeable about wine now since companies like All Things Nice and the Indian Wine Academy have helped to introduce, teach and sophisticate wine in India.
Is there a variety that has specifically done better in India over the others?
Cabernet Sauvignon has always been a favorite, followed by Merlot, Chardonnay and Sauvignon Blanc.
Where do you see India in the Chilean wine story in the future?
People are surprised by how important China is today to wine producers worldwide, the next country to surprise everyone will definitely be India. In Chile we see great potential, as more people are introduced to wine and have started pairing wine with food on a regular basis.
The spiciness and black pepper hints of the Carmenere red grape variety almost unique to Chile are a perfect match for Indian cuisine. We see opportunity in complementing local cuisines with Chilean wine.
Indians are travelling all over the world to discover wine regions, what can one look forward to on their visit to Chile?
In Colchagua, where we are based, you can find more that 30 wineries.  There are many hotels and restaurants nearby so people can enjoy the beautiful scenery, the vineyards and wines at leisure.
Tell us more about Taita, your flagship wine?
Montes Taita was a long sought dream come true. It is a big challenge to produce a Grand Cru Chilean wine to top our family of icon: M, Folly and Purple Angel. Taita grapes are dry farmed in a small vineyard in Marchigue. The wine is kept in new French oak barrels for two years and then four years in bottle before release. The first vintage (2007) was released last year to celebrate the 25th anniversary of the winery. Only 3,000 bottles are made every 2 or 3 years.
People often talk about tradition sometimes being the opposite of innovation. What are the three "legacies" of the tradition that you would like to last for many decades to come?
I believe that wine production has to be a family business and not run by big companies. Wine needs to be made by people who love what they do. Since they make it for decades or generations they will take better care of the wines produced. Sustainable wine-growing is of great importance as we need to continue producing quality products using the less energy and water possible. Taking care of your land is not new, so I believe should be in the top list of priorities for decades to come.