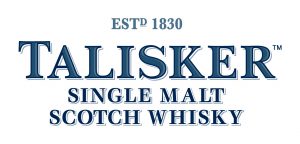 TALISKER STORY
Built by the side of Loch Harport on the western shores
of the Isle of Skye by Hugh and Kenneth
MacGaskill(sons of the local Doctor) in 1830. The name
Talisker comes from the Norse, Thalas Gair, meaning
"sloping rock"
In 1880, Robert Louis Stevenson describes it as "the
King o' Drinks" and by 1900 it was already one of the
best selling whiskies in the world.
In 1960, the still house was completely destroyed by
fire. Two years later, the distillery re-opened, the old
stills having been replaced with exact copies.
PERFECT SERVE
The powerful, sweet-smoky, pepperiness and saltiness
of TALISKER 10 year old Isle of skye Single Malt Scotch
Whisky is best enjoyed from a rocking glass, neat or on
the rocks.

Appearance: Brilliant Gold
Nose: Powerful peat smoke with just a hint of sea-water saltiness,
fresh oysters and a citrus sweetness
Body: Full
Palate: A rich dried-fruit sweetness with clouds of smoke and
strong barley-malt flavours, warming and intense. Pepper at the
back of the mouth.
Finish: Huge, long, warming and peppery in the finish with an
appetising sweetness