SPRINGBANK 18 YO,  CAMBELTOWN, SCOTLAND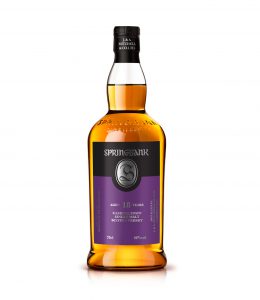 A rusty copper colour with a delicious nose of vanilla, ripe fruits, marzipan followed by hints of sherbet, almonds and strawberries.
The palate is thick and oily, fruity and mellow and gives way to a sweet liquorice and aniseed flavour as it opens up. The finish is sweet and chocolatey with some coconut, the finish is long and consistent with a pleasant smokey tingle.