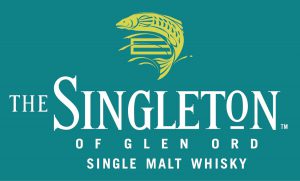 THE SINGLETON STORY
The Singleton of Glen Ord comes from a distillery
founded in the 19th Century that keeps with the
traditional methods of production with in-house malting,
a very long fermentation combined with a slow
distillation. All these elements combine to produce a
very unique single malt.
TASTE CELEBRATION
Aged in ex American whiskey and Spanish Sherry casks,
The Singleton of Glen Oed hasa warm, fruity flavour that
has seen it win numberous gold medals at several of
themost prestigious sprits competitions in the world.
PERFECT SERVE
The Singleton of Glen Ord Single Malt Sctoch Whisky is
silky sweet and medium bodied with traces of ginger
and biscuit and is best appreciated neat or over ice.

Appearance: Deep Shining amber
Nose: Warming, rich and fruity with dried orange peel
Body: Light to medium
Palate: Gingery, soft, silky sweet, smooth, and chewy
Finish: Medium to long with dark chocolate notes