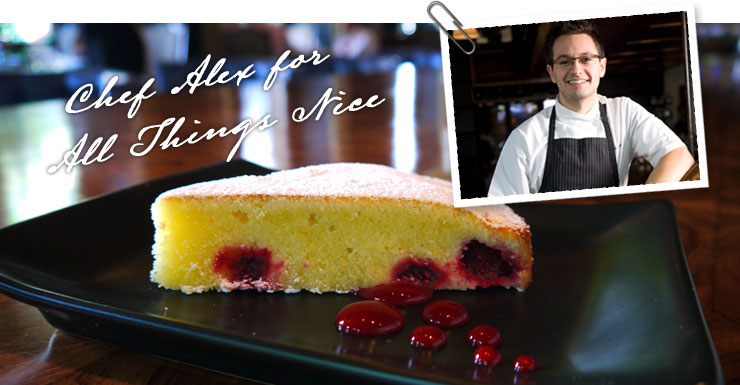 Raspberry-Lemon Olive Oil Cake
 Ingredients:
200 grams sugar
4 lemons- zest
4 eggs
26 grams room temperature milk
245 grams flour
8 grams baking powder
2 lemons- juice
100 grams butter- melted
185 grams extra-virgin olive oil
250 grams fresh raspberries
Method:
Mix the sugar and the lemon zest. Add the eggs, one by one to the mixture.
Next add the milk.Mix the flour and the baking powder together and add this to the mixture. Add the lemon juice, melted butter and the extra-virgin olive oil.
Pour half of the batter into a spring-form pan lined with butter paper and add the raspberries in an even layer. Cover with the remaining batter.
Bake it for 30 to 35 minutes at 180 degrees.